Community Involvement
We are committed to our local and wider community and work on a range of different projects to support and encourage biodiversity as well as health & wellbeing. 
ECOLOGI - RESTORING OUR PLANET TOGETHER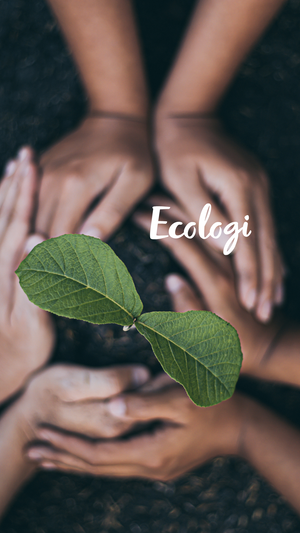 ECOLOGI - RESTORING OUR PLANET TOGETHER 
Sustainability and respect for nature are at the core of Inlight and we are delighted to be able to contribute to funding some amazing projects around the world with Ecologi, an environmental organisation for real climate action!

Ecologi facilitates the funding of carbon offset projects and tree planting around the world. Their goal is to reduce 50% of global CO2 emissions by 2040 and responsibly plant billions of trees every year. 

As well as offsetting our yearly emissions, from May 2022 we will plant a tree for every person who creates an account with us! Watch our forest grow – you can view it HERE.

Any of our partners, friends and customers alike can contribute at any time. It makes a great sustainable gift and you can customise your amounts/offsets and even dedicated them to a special someone.
SUPPORTING OUR LOCAL BEES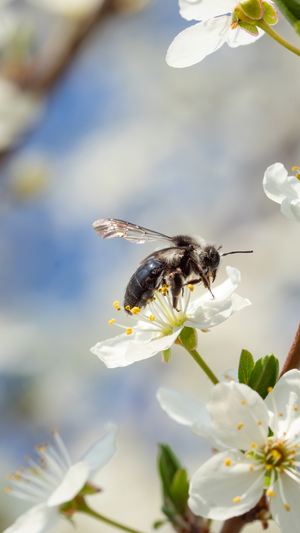 SUPPORTING OUR LOCAL BEES 
We love nature in all its forms and only purchase organic and sustainably soured natural ingredients. We felt it was only right to give something back to the natural world; We are proud to be supporting Black's Cornish Bees project which protects our local Cornish pollinators. A new colony was added to Godolphin House (about 15 miles from Inlight HQ) during June 2020.

The project encourages local beekeepers to support local colonies which some years back became almost extinct.

Bob Black founder of the project says: 'Commercial honey producers import thousands of non-native bees every year. The importation of foreign strains has with it pathogens and pests that have helped to devastate the local honey bee population. If we are to maintain genuine biodiversity in the bee population, honey bees that are locally adapted need to proliferate. Beekeepers across the planet can maintain biodiversity by keeping their own stocks in their own native areas. That's the perfect scenario for maintaining the health of honey bees. Not only are we saving our Cornish bees on a very local basis, we are encouraging beekeepers in Cornwall to take part in our native bee programme.'
Cornwall Wildlife Trust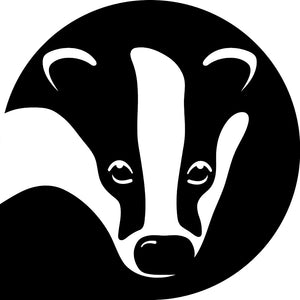 Cornwall Wildlife Trust
We are very happy to be supporting the Cornwall Wildlife Trust who share the same vision as us: To bring people closer to the natural world.

For over a century the trust has helped safeguard wildlife and wild places, looking after 2,300 nature reserves in the UK!

The team of trustees and volunteers work closely with schools, colleges, universities, landowners, fishermen as well as community groups and business to create awareness, policies and educate on ways to respect and look after our beautiful earth and all its inhabitants; together fighting for a wilder and greener future.
Mindfulness In The Workplace
Mindfulness In The Workplace
At Inlight our team is offered a weekly mindful and 'office yoga' session with a local teacher either via video link or physically. This allows us to pause together as a group, oxygenate the body and ease the physical and mental tension that can often build up in our lives.

Our mental & physical wellbeing is key to thriving in our relationships, workplace, and community.
Skincare For Cancer Patients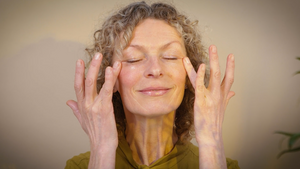 Skincare For Cancer Patients
Inlight is delighted to be a resident brand at HELLO LOVE 'a cultural movement that speaks to artistic expression, daily practice and positive social change. Personal Sustainability provides a foundation for our ethos, and Narrative Symphony offers a medium for our pursuit.'

50% of sales are donated to the HELLO BEAUTIFUL Foundation which  'explores the issues that arise when we or our loved ones are faced with cancer and the importance that NonToxic Practice has in this reality.'

Inlight Beauty has donated many of their 100% organic ointments to The Treatment Bag. This charity, run entirely by volunteers, puts together eco-luxe goodie bags to 'help brighten the darkest of days' for anyone undergoing cancer treatments: Each product in the bag has been chosen to counteract one of the side-effects of cancer treatment: 'We researched the issues with cancer treatments and collated a list of common problems, plus items which were a luxurious treat'. Find out more in our Q&A with the organisers HERE