Top Picks for your Skin Hygiene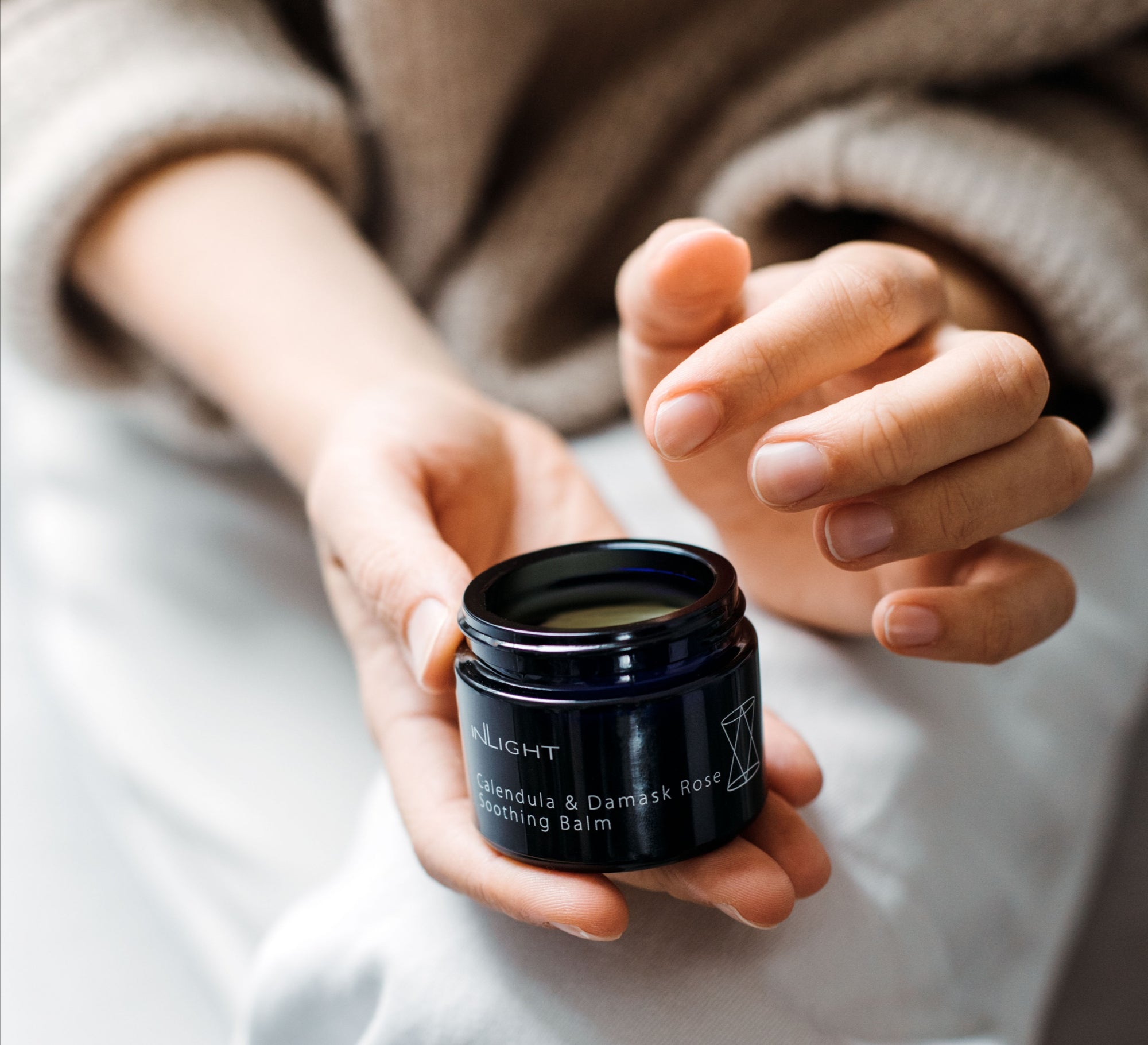 We're are all experiencing how this epidemic is changing our habits. Let's look together at how, now more than ever, we can keep a good skin hygiene. After all our skin is the biggest organ and absorbs most of what goes on it.
You'll be surprised to see how easily dirt and germs are passed onto us; from speaking on a mobile phone, to touching a surface and then scratching your face! It all builds up onto the skin.
To ensure healthy, happy skin and minimise the spread of germs and possible bacterial infections we need to maintain a good skin hygiene.
'Only Nature respects the Nature of your skin' - says Dr Spiezia

Skin needs moisture and lipids to create a protective barrier and the simplest way to achieve this is through good hygiene. In these days of emergency and worry the overuse of soaps and fragrances can lead to a build-up of toxicity and may even destroy the good bacteria on our skin - exactly the opposite of what we want to do.
Being kind to our skin choosing organic, gentle, waterless skin products is key as they respect its natural composition. 
With the recent surge in using alcohol based sanitisers and washing hands much more often, our skin will no doubt suffer and easily get dry or inflamed. 
We will all have experienced in our life that hands, face and hair are the first parts of our body to visibly react to sudden emotions and lifestyle changes.
TOP TIPS
Remember to only apply a balm/cream/moisturiser to clean skin to absorb the nutrients well so, use your cleanser morning and evening and definitely before applying any moisturiser. If possible, use a cosmetic spatula rather than your finger to get the product out of a jar.
Our top picks to keep on your dressing table

FACE
Face Cleanser: dual action balm to help your skin stay clean and moisturised . Cleansing is the essential step in any beauty routine to remove dead skin cells, & clear pores. For best result use twice daily followed by our alcohol-free Floral Tonic to balance the skin's PH.
Deep Moisture Balm & Night Balm: If you have been stuck indoor most of the day or if you have been wearing a mask to go out, your skin may end up looking duller and drier. A tiny amount of either of these rich nourishing balms will help your skin regain the much-needed hydration.
HANDS
Calendula & Damask Rose - Turmeric & Calendula ointments:
These two ointments are gentle yet work deeply on all layers of the skin. Calendula is well known for its anti-inflammatory properties, Rose for its soothing ones, Turmeric is the 'excellence' for flaky, itchy and eczema prone skin.
IMAGE Before & After applying Calendula & Damask Rose Balm

We've received amazing feedback from around the world from customers using these balms on overworked hands as well as face from the over use of masks during this epidemic.
On very dry hands try and apply our balms little and often during the day. If you are unable to, then make sure you massage them in well before bed. You will wake up in the morning to smoother, calmer, happier hands ready to work hard again. 
Propolis & Tea Tree Rescue Balm will work wonders on cracked skin in need of extra TLC.
HAIR

Hair Elixir: treat your hair and scalp twice a week with this revitalising elixir to keep your hair clean, soft and healthy. This is a perfect time to try out this product, no need to hide away your greasy hair!
FEET
Foot Balm: If you are one of our 'angels' who has been working tirelessly to help us all in this situation, a massage with our Foot Balm will help release built up tension, soften the skin and promote circulation. Don't forget to include legs and calves. Apply after a bath before bed for a better night sleep.
---