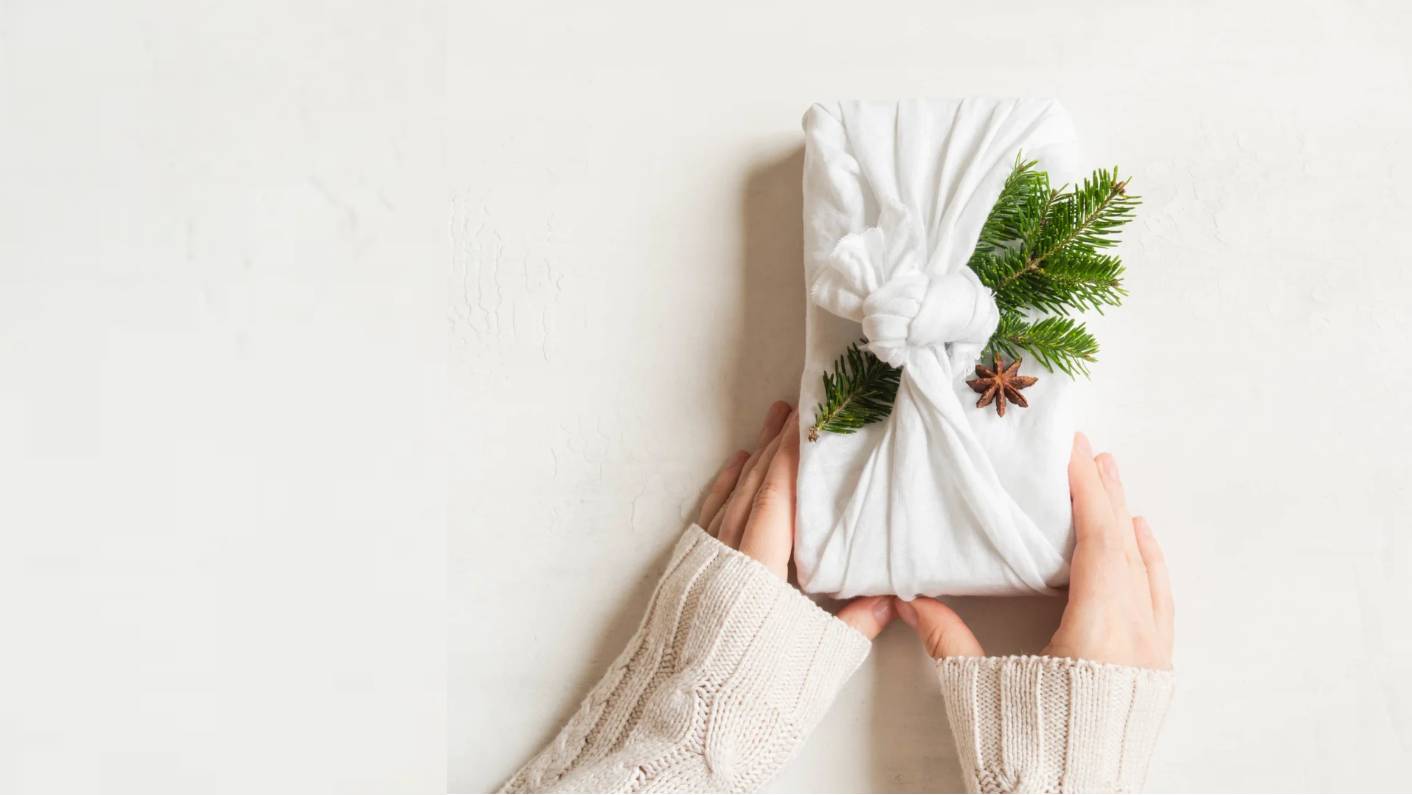 The Mindful Gift Guide
Being eco-conscious consumers means we not only think about the perfect gift but about its provenance and its journey in the long term.
Who doesn't love seeing a face light up as a loved one unwraps our gift?
Giving releases endorphins, serotonin, and dopamine giving us a sense of pleasure. Neurologists suggest that our brain is wired to deliver pleasure from giving.
Have you noticed the lift in spirit around Christmas or Birthdays? It's the Joy of Giving.
Giving is a great way to boost relationships between one another and carries lots of subtle emotional benefits to both giver and receiver – so when you are gifting, do it thoughtfully and with intent rather than just because!
The Problem
One of the biggest consumerism seasons is upon us – this brings pressure to bulk buy with tempting discounts, for things we may not even want or need!
The Stats
'According to our survey of 2,009 British adults, we estimate that over 21 million (50.77%) of us receive at least one unwanted gift each Christmas. There's even 1 in 10 (9.26%) of us who have deliberately bought someone a gift they knew they wouldn't like.'
An estimated 114,000 tonnes of plastic packaging will be wasted and not recycled in the UK this Christmas! Source: https://www.finder.com/uk/unwanted-gifts
Analysis conducted by finder.com
Embrace the art of gifting:
Don't you agree that a gift should carry meaning as it is a non-verbal way to express feelings and appreciation for one another? A simple gesture of generosity like a gift, big or small assures a lift in morale and creates a deeper connection.
Sustainable giving:
Being eco-conscious consumers means we not only think about the perfect gift but about its provenance and its journey in the long term. A circle of mindfulness and care that will benefit us, our loved ones and our planet.
Our top mindful gifts for the seasons
For those who are new to Inlight
Our sets, The Gua Sha Experience and The Face Mask Duo Set are great luxurious stocking fillers. Both contain 7ml versions of our best-selling skincare, alongside high-quality accessories that are sure to give the gift of natural radiance.
New this year is our
Body Ritual Set in its festive and sparkling packaging, featuring our sumptuous Body Oil with Arnica and Foot Balm deluxe.

Our Trial and Travel range contain the finest quality organic skincare in delightful miniature. This makes them perfect for those who have yet to experience Inlight (or long-time fans who are always on the go!)

Although small, our 7ml collectables are mighty, due to our formulas being so rich. Only a little is needed to nurture and heal the skin. You can choose to have these gift wrapped and make up your own unique gift (just add gift wrap to cart)
Luxury skincare for the Inlight lover
Our entire skincare collection has been carefully crafted using artisan techniques by Dr Spiezia himself. Any of our products are sure to be received well by that special someone.
If you are particularly struggling to find the perfect present, our Gifts and Bundles have been individually selected by the Inlight team to make an impeccable, cohesive gift all in one.
New for 2023 - Our Ltd Edition Night Nourishers Collection which includes all you need for the perfect night in to nourish and recharge: chocolate mask, night balm, body butter and foot balm all presented in our delightful organic cotton zip bag.
The EveryDay Glow Set does what it says! Give radiance to your face and lips. The set includes two of our vegan best sellers - Face Oil and Lip Serum in a festive box.
Gift ideas for teens from Inlight
Skin concerns and 'problem' skin can make buying skincare for teenagers a difficult task. However, our skincare is suitable for all skin types and our Skincare Essentials Set can be used on skin with acne to eczema and more.
This contains Dr Spiezia's 3-step system - the foundation to healthy, radiant, clear skin.
The smaller size of the Cleanser, Toner and Face Oil included means that this set is the perfect introduction to Inlight for teens, and is the optimal 6-week trial for happy skin.
Shop Now
Luxury skincare gifts for Him
Although our skincare can be used by all, the genetic makeup of those with XY chromosomes is different to those with XX.
Our men's range has been specially formulated for the thicker skin of men. Our award-winning oils cleanse, nourish and moisturise all skin types.
Our Head & Beard oil softens and smooths tough beard hair and the hard-to-reach skin underneath and, when combined with our Handcrafted Wooden Beard Comb, tames any barnet.
Pick your favourites from our range and select gift wrap for a truly special gift for him.
For those who already have everything Inlight
For those who are a little harder to buy for, already know their favourites or don't know what they might like, a Gift Card is always a fantastic present for those looking but simply can't decide on what to buy.
Our Gift Cards can be any set amount from £25 to £100 and can be used .
Shop Now
Our tips for finding the perfect sustainable gift:
Make it useful:
a single-use gift is not sustainable and will soon be ditched. It's easy to find something that can be used over and over or to gift an "experience" that will create good memories.
Sentimental value:
find something with a meaning to create a lovely lasting connection to be treasured.
With purpose:
the gift of self-care. How about something that allows that person to slow down and take care of them?
The Origin:
look for handcrafted gifts as they carry a story and care.
Materials:
choose materials that don't cost the earth and can be recycled or repurposed.
Own-made:
creativity is priceless. Make something yourself to add a personal unique touch.
Regifting:
Your mindful choice will make the gifting a transformational and fulfilling experience for you and others.